So Germany won the world cup then. I'd been planning to have a go at pretzels for a while now so now was my opportunity. I had no idea exactly how you made hard pretzels so I turned to google. I found a simple and very easy to follow recipe on Foodomania. 
Once made, I then had to decide what to eat them with. I could, of course, have had a beer and some mustard to dip the pretzels in. However I really wanted something a little more sophisticated I decided to make a dip and also pimp some of the remaining pretzel sticks with chocolate and sprinkles.
Raspberry honey mustard dip
1 dsp raspberries
2 dsp honey
2 dsp wholegrain mustard
How to…
Push the raspberries through a sieve to remove the seeds. Scrape the seedless pulp into a bowl.
Stir in the honey and the mustard until well combined.
Dip in the pretzels, open a beer and really enjoy.
I'm going to open a mini bottle of  Sainsburys Prosecco and sit in the garden. An ideal accompanyment to these buttery, salty snacks. An IWC Gold winner, at 5.25 for a 37.5cl botle it is an inexpensive treat on a warm summers evening with a few canapes.
I love the combination of salty and sweet, so dipping the salty pretzels into milk chocolate is my idea of heaven. Not only that adding a few sprinkles really over eggs the pudding, in a good way you understand.
This is much less of a post than an exhortation. Keep your eyes open even on a regular trip around the supermarket and you may just come home with the ingredients for a gem of a dish.
A few days ago this is exactly what happened to me. I'd dropped the teen off at work and went for a mooch around the Waitrose local to her. Several items almost made it into my basket but thenI spotted some bavette steak. And it was very inexpensive!
I was taken back to our family trips to France as a child. My dad ordering bavette and chips. I'd be eating a huge plate of salade de tomates. Someone would have mussels, there would probably be a big green salad and almost certainly a big bowl of langoustine.
Bavette needs to be cooked quickly. I used my cast iron skillet as it retains it's heat well. A tiny dab of oil on the bavette just to prevent it sticking and then plenty of seasoning.
Cook the bavette quickly and over a high heat. 4 minutes on the first side, turn add a knob of butter and cook for a further 2 to 3 minutes on the second side. This cut needs to be eaten rare and rested well. Rest for at least 5minutes. This gave me time to saute a pile of ready cooked boiled potatoes I had popped in the fridge for just such an occasion. In a nod to my family holidays of the past I also served a big plate of salade de tomates too.
The younger teen was very impresed. It was one of the best pieces of steak she has ever eaten apparently, and believe me she has tried quite a few!
Have you had bavette before? What are your favourite but rarer cuts of meat? How do you cook them?
I was recently very kindly sent a pack of speculaas spices by The Speculaas Spice company. I love the flavour that Speculaas spices imparts. I fell in love with the taste as a young teenager visiting coffee shops with friends and feeling chuffed to bits when we were given a free biccie with our coffees. Now of course I buy those biscuits and also the biscuit spreads too.
What to do with these spices? As it was morning and I was about to pop a crumpet into the toaster I suddenly thought why not get the waffle maker out of the cupboard and experiment.
Speculaas waffles
Ingredients
125g plain flour
1/2 tsp speculaas spice mix
1/2 tsp baking powder
10g caster sugar
240ml milk
1 egg
1 tbsp oil
pinch of salt
How to..
sift the flour, salt, spices and baking powder into a bowl.
Make a well in the centre of the ingredients. Break in the egg, pour in the milk and oil.
Whisk together until just combined. Don't be too fierce as the waffles will be heavy.
Heat your waffle maker or iron.
Bake waffles according to the makers instructions.
Serve with a little icing sugar and a dab of butter if you wish.
The spice mix lends a real warmth to the waffles and they are truly delicious.
I was sent the spice mix by The Speculaas company as a free sample and was not asked to write a recipe of give positive comments in exchange.
As you can imagine I have a kitchen well stocked with emphemera, pots, pans and assorted gizmos. However, occasionally you have to produce a meal with only a pot, a spoon and a sharp knife.
When on holiday in a cottage, at a festival or camping you want to eat well using what you have to hand. Not that I camp anymore.
As a child our holidays were taken on campsites  from Brittany to Cornwall and beyond. For the most part our meals were simple, fresh and local. Mackeral from a day out on a boat, a whole trayof peaches so juicy you were damp from chin to elbow as you ate them, and beef tomatoes so big you had to pick them up with both hands.  My Mum did buy some revolting packs of dehydrated chicken supreme that still makes me shudder to recall. It was the Seventies, she was being modern! Eating cubes of  what appeared to be damp beige cardboard in a floury watery mushroom soup was the culinary low point of our holidays. Especially as this was often accompanied by drizzle and being squashed in the back of a steamed up Cortina.
I don't camp anymore, I much prefer something ensuite, with hot and cold running flunkeys and a cocktail menu on the side. However sometimes I do need a simple dish and this is it.
Ingredients
450g sausagemeat – or simply skin your favourite sausages.
1 carton passata
500 ml stock (I pour the stock into the passata carton to wash it out and to measure at the same time)
300g Basmati rice
½ an onion chopped
1 clove of garlic crushed
Salt and pepper
A few sage leaves finely shredded.
(You can add other vegetables such as mushrooms, courgettes, peppers or aubergine if you have them in your fridge) I used some asparagus and tenderstem broccoli as I had it.
How to make one pot tomato rice with meatballs…..
Pinch off walnut sized pieces of sausage meat and roll them to form balls. Heat a very small amount of oil in a frying pan and cook until outside of the balls are coloured and a little crisp.
Place the sausage meat balls to one side. Now add the onion and garlic to the oil left in the frying pan and cook through until translucent.
 Pour in the rice.
Add the passata and the stock and season well. Scatter over the sage leaves.Give the whole thing a really good stir.
Cover with baking parchment and simmer gently for 35 to 45 minutes. Check after 20 minutes, stir and add more stock if you need to.
Lay the vegetables onto the partly cooked rice, recover with the paper and steam the vegetables over the rice.
It goes without saying that wine would also do in place of stock, but equally so would water. Use what you have; it will still fill every one up.
The resulting dish should be sticky, tasty and just a little saucy.
Serve with a big green salad or with some steamed dark green leaves such as chard or cavalo nero.
I was up early this morning. The weather is much cooler so I decided toget my bake on and make a loaf of bread for our lunchtime bacon sarnies.
What has this got to do wth shower caps? Has my mixer gone crazy? Do I need protection from flying dough? Is it raining so hard the roof is leaking?
No, none of those. When, on the rare occasion I stay in a hotel room, if there are shower caps around I always take them home. Why?
Do I have a secret fetish for them? Well I might but that would be a wholely different blog post, so let me tell you about baking with them. You could stick them on your head in place of a hair net but I suggest you use them to replace cling film over the bowl as your bread dough rises.
I'm all about reducing waste, the elastication of the shower cap ensures that they will fit most bowls tightly, keeping the warmth and humidity in and draughts out.
They can be rinsed under a tap, dried and then they are ready to use again. Saving money and reducing landfill.
Reduce, reuse, recycle, repurpose.
What do you repurpose in the kitchen?
Today a trip to the doctors has made me feel very old indeed. No I wasn't seen by a latter day Doogie Howser MD (one for the teenagers!) I have the beginnings of arthritis so I wanted to make something to cheer me up and return me to my youth.
Jelly! Home made jelly and cream, not what the doctor ordered exactly but what I've decided to self medicate with.
Now being the time for elderflower and berries that was exactly what I made.
Ingredients.
2 pints elderflower presse or similar
assorted soft fruit. I used strawberries, raspberries and blueberries
10 sheets of leaf gelatin (5 per half pint for a firm set)
bowl
How to ….
Place the fruit into a large serving bowl.
Fill a shallow bowl with cold water and place in the gelatin leaves. Allow to soak until soft and pliable (about 5 minutes).
In a small pan warm a little of the elderflower presse. Squeeze the water from the gelatin leaves and place into the warm liquid. Stir off the heat until completely dissolved.
Add in the remaining elderflower presse, stir to combine the gelatin and then pour carefully over the berries in the bowl.
Allow to cool and the refridgerate until set.
Serve with softly whipped cream, or a very good vanilla ice cream.
Eat, enjoy and return to your youth.
The summer solstice is upon us. The BBQ has been nicely seasoned and is as happy to be fired up to make bacon sandwiches for breakfast as it is to grill a butterflied leg of lamb for a dinner with friends. The oven, however, need not feel left out. A loaf of bread was what was needed to mop up the juices and it had to be baked in the oven.
I love the idea of sharing a hunk of bread, ripping a piece off and dipping it into the residues on your plate. I thought about studding the loaf with olives, sundried tomatoes and some basil paste. But then I wondered if it would be possible to make the flavours run through the bread rather than sit on top of it, and here are the results.
Ingredients
500g strong white bread flour
150 ml warm water
200 ml passata
1 tsp salt
1 tsp sugar
1 tsp dried active yeast
1 garlic clove pureed with the side of the knife
basil paste or green pesto
How to….
Place the warm water, sugar and yeast into a jug and leave until the yeast is activated and foaming.
Tip the flour and salt into a large bowl.
Add in the yeast mixture, garlic puree and the passata.
Using a round ended knife mix until the dough begins to come together.
Get your hands into the bowl and knead for a good 10 minutes. This is a very soft dough, but that is what makes the resulting bread easy to tear.
Leave in a lightly oiled bowl. Cover the bowl with cling film or in my case a shower cap! The dough needs to double in size.
Line a baking tray with baking parchment and preheat the oven to 200c.
Once doubled in size, tip out of the bowl onto a very lightly floured surface and knock back. Push the dough into a rectangle.
Smear the dough with basil puree or pesto, roll up and cut into between 8 and 12  pieces depepnding on the size of rolls you prefer.
Roll  each piece into a ball shape and place on the baking tray. Push the balls close together making a very freeform loaf.
Allow to rise for another 30 minutes.
Bake for 25 minutes. Cool for 10 minutes, tear and share.
Best eaten warm when wanting to share and tear, but just as tasty cold wrapped around a hunk of cheese and some ham.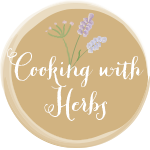 With the older one back from Uni and the younger one having finished her GCSEs life is hectic in our house. Someone often has to be somewhere NOW!, needs picking up from HERE or has to borrow my car to get THERE.
This does regularly mean dinner has to be quick and simple. I do still perfer to cook just one meal and if we can I'm happier if we can sit down as a family to eat it. Now I know I could open a packet of this and slide that into the oven or the microwave but no. Now please don't get me wrong, I'm not averse to a short cut or a helping hand. In fact, I was sent some pastes by Sainsburys last week.
Most are single flavour or ingredient pastes but one was a Thai herb paste. Ideal for making a quick and simple Thai chicken curry.
Ingredients serves 4
400 to 500g chicken thigh fillets cubed
400 to 500g chicken breast fillets cubed
1 tube Thai herb paste
1 small can coconut milk
1 stock cube or Stock Pot
1 tbsp vegetable oil
To serve
vermicelli rice noodles
vegetable oil to fry noodles
boiled rice
fresh coriander to serve
How to
Heat about 1″ of oil in a large pan. When shimmering, crush the vermicelli noodles in your hand and drop into the oil.
The vermicelli will puff up almost immediately. Scoop out and drain on kitchen paper.
In a shallow pan or wok, heat 1 tbsp of oil. Add in the chicken and seal on all sides. When sealed, squeeze in the paste and ensure all the chicken is coated.
Tip in the coconut milk and crumble in the stock cube or stock pot. Simmer gently for 15 minutes or until the chicken is cooked through when you check.
Serve on a bed of boiled rice, top with the crispy vermicelli noodles and a few sprigs of coriander.
I was sent the pastes by Sainsburys along with a voucher for any ingredients. I was not asked to write a positive post and the recipe is my own.
We all love Millionaires shortbread. That magnficent combination of crispy biscuit, chewy caramel and melting chocolate. You might think it would be hard to improve but I think this recipe may just do it.
Watching the football late in the evening has meant that many in our house have needed a snack after tea. Something sugary has also been sought. As the older teen really doesn't like cake, (I know, I know, how did that happen?) but she does like Millionaires shortbread a request was made. Now I love to take a dish and twist it. I wanted to change it a little to reflect the World Cup. Could I add different flavours, colours or ingredients? Should I pick a particular country?
In the end I went for adding an ingredient native to Brazil (Brazilnuts!) to give the bars even more texture and some colour, the colours of the Brazilian flag, because I could!
Ingredients
Shortbread
225g plain flour
75g caster sugar
175g butter – softened
Caramel
379g tin of condensed milk
200g butter
6 tbsp golden syrup
100g brazil nuts chopped
Chocolate coating
300g white chocolate (I used a supermarket value chocolate as I was going to colour it.)
blue, yellow and green food colour pastes
How To….
Pre heat the oven to 160c
Line a 6″ by 10″ tin with parchment.
Place all the ingredients for the shortbread into a large bowl and rub together until a dough begins to form.
Press the dough into the tin and using a fork prick the dough all over.
Bake for 35  to 40 minutes until golden.
Leave to cool.
In a large, heavy bottomed pan, melt together the butter, syrup and condensed milk.
Slowly bring to the boil stiring constantly. Keep on a rolling simmer,stir and cook until the mixture becomes a darker caramel colour, this takes about 10 minutes.
Cool for a few minutes and then stir in the chopped Brazil nuts. Tip over the shortbread and leave to cool completely.
Topping
Melt 300g of white chocolate in a bowl over barely simmering water.
Divide the melted chocolate between three bowls. Colour one yellow, one blue and the remaining one green.
Drizzle the chocolate randomly over the caramel. Tip to move the chocolate until it covers the caramel completely. Leave to set.
Cut into squares and eat slowly to give you energy to query the referee whilst watching your favourite team play at 1am!